As the Summer holidays draw to a close, and it's back to school for the kids, you'll still want to keep them entertained on the weekends this September. There's plenty going on and lots to exciting events to check out this month – so don't miss out.
New attraction discounts this month include, Open Loop NYC bus tours and Saturday Night Live: The Exhibition. As always, use your free Smartsave voucher at any of the attractions listed and save 20% on entry for the whole family.
Like me: Our bond with brands – Design Museum (London, UK)
As part of the London Design Festival, a display examining the power of the bond between people and brands, curated by branding pioneer Lippincott – the creative consultancy behind the Coca-Cola ribbon, the Campbell's soup label and the latest Starbucks siren.
The Dockyard has a plethora of events going on in September, of which most of are valid with your entry ticket. There are behind the scenes tours, Heritage Open Days, Twilight Tours and more.
Check out their events page for further information regarding the specific Portsmouth Historic dockyard events.
Celebrate Michaelmas at Mary Arden's farm, fun for the whole family at Shakespeare's Birthplace this September. There's apple themed games and activities, as well as the chance to meet Tudor characters and learn about their lives and professions!
Don't miss the beautiful apple display, apple juice and cider bar – all collected from the harvest marking the end of the fishing season.
Saturday Night Live: The Exhibition (New York City, New York)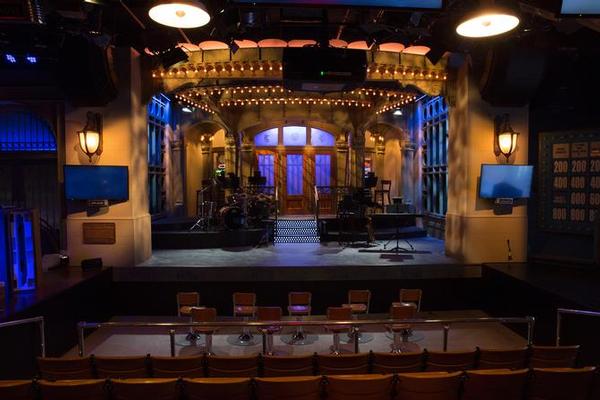 Discover how SNL comes together in just 6 days at this new attraction on 5th avenue. Just walking distance from the Empire State Building and other NYC landmarks, Saturday Night Live: The Exhibition goes behind the scenes at one of America's most loved shows.
Explore an impressive collection of memorabilia including, the King Tut costume, Killer Bee outfit and Justin Timberlake's Dick in a box at the SNL exhibit today!
Open Loop NY (New York City, New York)
For a hop on hop off bus tour of the city that is unparalleled in both price and quality, Open Loop NYC is your answer. With over 40 different stops on both their Uptown and Downtown loops, you have total control and flexibility of your sightseeing experience.
On board an Open Loop bus, you'll receive a pair of high-quality headphones to listen to the tour narration in over 9 different languages! You'll also get access to the 'Where's My Bus' feature to locate the next Open Loop bus.