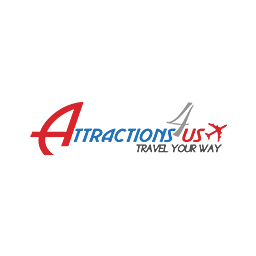 High Line and Meatpacking District Walking Tour
High Line and Meatpacking District – Overview
The High Line and Meatpacking District is New York's hidden secret and a must-see attraction.
On this 2-hour guided tour, you will take a walk through the High Line, New York's only elevated park and enjoy fantastic panoramic views as well as visiting the vibrant Meatpacking District.
Highlights
Explore this beautiful one-mile long park that was converted from an old railroad tracks within the city. Once destined for demolition, the community rallied together to repurpose it instead, creating the park you see today, for everyone to enjoy. It has become an inspiration for communities all over the world to transform unused industrial zones into green spaces. It is a wonderful and realxing walk to take.
Then continue to the Meatpacking District located on the west side of Manhattan which was once the industrial home to the city's meat processing industry.It now is not famous for having slaughterhouses anymore, but for being home to trendy museums, as well as boutiques. The quarter now is one of the trendiest neighborhoods the the whole world.
The tour includes, amongst others, a visit at the Chelsea Market. The location is a former factory and the market is home to world-famous establishments.
The High Line and Meatpacking District has gone through a huge transformation. It now is a chic vibrant neighborhood full of high end fashion boutiques, bars and restaurants over the last years. There is plenty to see and learn. It's the place to be! Be part of the trendy and edgy culture!
Important information  
Disabled access is possible via elevator lifts to the High Line Park.
You may also enjoy the Statue of Liberty and Ellis Island Reserved Access Tour. Or get 20% on your tickets for the Downtown Manhattan Hop-On Hop-Off Bus Tour!
Be sure to check out our amazing Smartsave blog where we let you know on how you can get more bang for your buck! Explore the possibilities on the best things to do in major cities in the UK, US and Europe. Click now to read our blogs and find inspiration on what to do and where to go, all year round.
Prices & Tickets
| | Regular Price | With Voucher | |
| --- | --- | --- | --- |
| Adult/Child | $59.00 | $47.20 | |
Opening hours
Daily guided tours at 12.00 pm