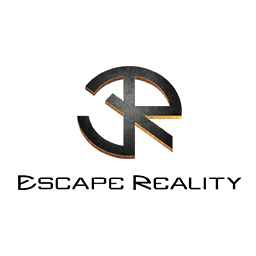 Escape Reality Las Vegas
Escape Room – Overview
Visit the best Escape Room Las Vegas has to offer and immerse yourself in a world of interactive challenges and puzzles! With 7 Escape Rooms to choose from Escape Reality has a story to suit you.
Book tickets with Promo Code SMARTSAVE today and save 20%!
Highlights 
Escape Reality is a game played in real life. You and your team have just 60 minutes to escape uber-real rooms. You'll come as friends, but leave as heroes as you battle against time to solve puzzles, overcome challenges and defeat your doubts.
Choose from 7 different Escape rooms all of varying difficulty and story lines. To begin your adventure simply click buy tickets on the Smartsave page, choose a game, customise your experience, enter promo code SMARTSAVE and get ready for a world of riddles and puzzles. Remember you have 60 minutes !
The 7 rooms are all themed differently. Do you want to try to escape from a house in which you are heldt by a crazy nurse in "Despair"? Or do you want to try and find out who the true heir of the throne is in "The Iron Kingdom"? The rooms have several different levels of difficulty. Which level do you dare to try out?
Important information
To enjoy your 20% discount to Escape Room Reality click buy tickets and enter promo code SMARTSAVE at the checkout.
All rooms can fit groups of between 2-6 players. There must be a minimum of 2 players due to  the number of puzzles within the rooms.
Escape Reality experiences are fun for all ages thus there is no age restriction. However, please check with the respective locations and check any terms and conditions.
All players should arrive at least 20 minutes prior to the scheduled start time to undergo a briefing and introduction.
Prices & Tickets
Minimum 2 players are required to play per Escape Room. Maximum 6 players.
| | Regular Price | With Voucher | |
| --- | --- | --- | --- |
| Price per Player (min 2 per game) | $32.00 | $25.60 | Buy |
Opening hours
Sunday to Thursday
1:00pm to 10:30pm (Last game slot is at 9:30pm)
Friday & Saturday
1:00pm to 12:00 midnight (Last game slot is at 11:00pm)
| | |
| --- | --- |
| monday | 14:00 - 21:00 |
| tuesday | 14:00 - 21:00 |
| wednesday | 14:00 - 21:00 |
| thursday | 14:00 - 21:00 |
| friday | 14:00 - 23:00 |
| saturday | 13:00 - 23:00 |
| sunday | 13:00 - 21:00 |