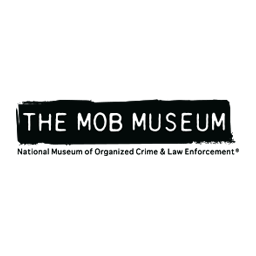 The Mob Museum, Las Vegas
The Mob Museum – Overview
Visit The Mob Museum which brings Mob stories to life so completely that visitors will feel like they're a part of the story! Discover entertaining facts about some of the Mob's most notorious gangsters and their battle with law enforcement.
Highlights
Critically acclaimed, unflinchingly unique, globally respected and beloved by locals, The Mob Museum, the National Museum of Organized Crime and Law Enforcement, in downtown Las Vegas, reveals an insider's look at the events and characters of the continuing battle between the Mob and the law. The Museum offers, for instance, a provocative, contemporary look at this fascinating topic through high-tech theater presentations, hundreds of artefacts and interactive exhibits.
Events & Exhibitions 
Speakeasy: Travel back in time to the Prohibition era, when thousands of speakeasies operating in hard-to-find places satisfied the nation's thirst for forbidden spirits. Informative and entertaining exhibits, videos and artifacts tell the stories of the Roaring Twenties. They even saw the rise of flappers, jazz and the Mob. The centre of the speakeasy exhibit is a well-stocked bar. It serves as a stage for evening entertainment, creating a lively environment inspired by that bygone age.
Open Sunday–Thursday: Noon to 10 p.m., Friday-Saturday: Noon to Midnight
Organized Crime Today: The traditional Mob may be on life support, but organised crime still flourishes around the world. No longer centred in neighbourhoods or cities, modern crime networks span nations and connect continents. From drug and human trafficking to money laundering and cyber-scams, 21st century crime syndicates routinely cross physical and digital borders to execute their elaborate schemes. And the victims aren't all human: Trafficking in endangered and exotic species is a billion-dollar racket. Law enforcement agencies are working together to tackle these global threats, but not every nation is willing or able to challenge powerful crime syndicates.
St. Valentine's Day Massacre: A commercial garage on the north side of Chicago was the setting for the most horrific shooting in Mob history, the St. Valentine's Day Massacre. On February 14, 1929, seven members and associates of George "Bugs" Moran's bootlegging gang were lined up against a wall and shot dead inside the garage at 2122 North Clark Street. Al Capone's Chicago Outfit was widely suspected of ordering the hit, but no one was ever prosecuted. When the garage was slated for demolition in 1967, entrepreneur George Patey recovered the bricks from the wall. Three hundred of those bricks are on display at The Mob Museum.
See the Mob Museum's website for further information.
Important information 
Children under 16 must be accompanied by an adult (18+). Note that each Smartsave discount voucher is valid from 10am to 8pm for up to TWO adults only.
"Here are a few of the ways The Mob Museum is keeping its guests safe:
All guests over 2 years of age are required to wear a mask over their nose and mouth during their visit.
Guests are asked to assist in helping to maintain 6' social distance.
Due to current capacity limitations, a limited number of guests will be admitted on a first come, first serve basis every 30 minutes from 10:00 to 8 p.m. daily."
Prices & Tickets
Note that the Smartsave discount applies for adult tickets from 11am to 5pm only for up to 2 tickets per transaction.
| Adult 18+ | $29.00 | with coupon $23.40 | |
| --- | --- | --- | --- |
Opening hours
The Museum is subject to closures for special events. Please check website for up to date details.
| | |
| --- | --- |
| monday | 09:00 - 21:00 |
| tuesday | 09:00 - 21:00 |
| wednesday | 09:00 - 21:00 |
| thursday | 09:00 - 21:00 |
| friday | 09:00 - 21:00 |
| saturday | 09:00 - 21:00 |
| sunday | 09:00 - 21:00 |
The Underground Speakeasy and Distillery:
Open Sunday–Thursday: Noon to 10 p.m., Friday-Saturday: Noon to Midnight