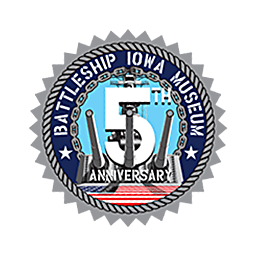 Battleship IOWA & Aquarium of the Pacific
Overview
Enjoy this amazing attraction combo and visit Battleship IOWA & Aquarium of the Pacific.
Highlights
Battleship Iowa
Battleship IOWA was first commissioned February 22, 1943, becoming the first ship of her class to be commissioned by the United States. She later became known as "The Battleship of Presidents," for having hosted three Presidents – Franklin D. Roosevelt, Ronald Reagan, and George H.W. Bush.
Aboard the mammoth 887 foot vessel which spans 6 decks and displays a variety of exhibits, you'll get the chance to see some of the largest guns on a US navy warship, President Roosevelt's private cabin, missile decks, helicopter decks and much more. A new interactive tour allows visitors to experience what is was like to live and serve on the historic ship.
Aquarium of the Pacific
Make your day extra-special by combining your visit to the museum with a trip to the magical Aquarium of the Pacific. Your eyes will grow in wonder as you come face to face with over 500 species across the Pacific's three regions. From seals to sharks and otters to octopuses, there is something for everyone.
You may also enjoy:  Battleship IOWA & Harbor Cruise 
Important information 
Click Buy Tickets to receive your 20% discount at the checkout or simply show your coupon at the entrance to get 20% off your ticket.
With this Battleship IOWA & Aquarium of the Pacific Combo please be advised that:
On board Battleship IOWA , arrangements can be made for visitors with mobility requirements.
Access is permitted for wheelchairs during most sea conditions except when the ship is experiencing unusually high tides.
Opening hours
Battleship IOWA: Open from 10:00 to 17:00 everyday
Last ticket sold at 16:00
Closed on Thanksgiving and Christmas
Aquarium of the Pacific: opened everyday from 9:00 to 18:00
Closed on Christmas
How to use Smartsave vouchers to get discounts