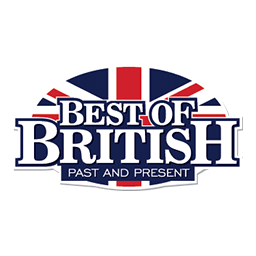 Best of British Magazine
Best of British Magazine – Overview
Subscribe today and save 30% on your subscription to Best of British Magazine, Britain's Premier Nostalgia and Heritage Magazine!.
Highlights 
Best of British is the UK's leading nostalgia monthly and has delighted readers worldwide with its wealth of stories and pictures celebrating all aspects of British life within living memory.
Best of British celebrates the people, places, pastimes, entertainment, jobs and transport, along with today's events that celebrate those remembered years gone by. Beginning in the 1930s, the magazine covers a time frame up until today.
Explore your own memories and recollection. Discover more facts about the past, from historical inventions to earlier traditions. Enjoy reader favourites such as crosswords and the Puzzle Page.
Regularly, you can look forward to:
Britain Now which is about current events in Britain
Food & Drink, remembering classic dishes and bringing you the latest food festival news
Treasures In The Attic so that you can guess how much your antiques and collectables are worth
Window On The Past, showing photographs and memories
Out And About, informing about monthly heritage events
Forties Post covering, covering subjects from the 40s
Postbag with many of the readers' letters and photographs
…and much more!
All this, together with a complementary view of modern Britain, makes Best of British one of the country's most loved magazines.
Sign up the Best of British Magazine here and save 30%!
You may also enjoy Faulty Towers The Dining Experience and Shakespeare's Globe Guided Tours.
Be sure to check out our amazing Smartsave blog where we let you know on how you can get more bang for your buck! Explore the possibilities on the best things to do in major cities in the UK, US and Europe. Click now to read our blogs and find inspiration on what to do and where to go, all year round.